Join and control your content and information
Join the website dedicated to providing members with information you upload, edit and maintain. After signing up, you will be issued a unique user id and password to edit, add and view photos, text, staff and more. It's simple! Healthcare providers can list their company information and staff and receive emails, post job openings and more. Contact CDG at info@semohealth.com or call 573-476-6101.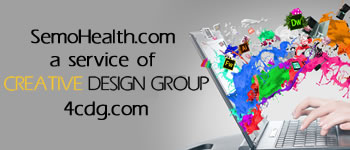 Fee Schedule
< 10 Employees - $75/month
10 to 25 Employees - $120/month
26 to 50 Employees - $200/month
50+ Employees - $250/month
Our goal at SemoHealth.com is to provide southeast Missouri area residents info and access to regional healthcare professionals. SemoHealth.com partners with area businesses and medical providers to give you their contact info, reviews, staff member info, experience, education and even career options. Members can join for a small monthly fee and provide and edit their data to the public. SemoHealth.com is hosted by Creative Design Group, visit our website or view our portfolio. For a free price quote for your website, visit our free estimate page.